Almost eleven month ago now I posted here about OVIVO and in that post I said "I'm also not entirely convinced it's a valid business model for OVIVO" and sadly today I've been proved right as their web site now says: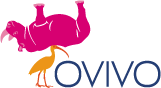 Dear OVIVO Customers,

We are very sad to announce that for reasons beyond our control, OVIVO Mobile is closing down on the evening of Wednesday 19th March 2014.

We'd like to thank each and every one of you for your support and friendship over the last two years.
I said at that time, when I bought the SIM at a cost of £15, that if it worked out for more than three months then I would be in profit and in the long term it would bring my annual phone bill down to £40 a year for two SIMs.
So I'm not unhappy. I came out ahead of the game.
So, what to do now? Well the number OVIVO gave me ended 987600 which I thought was rather fine so I'm going to try to get the PAC code off them for that.
Meanwhile I've had a sniff about tonight and it looks like the answer for me is Family Mobile. Bit of an odd choice but here's why: the vast majority of my SMS and voice traffic is to Beth when she's away in the Lake District and she tends to use a giffgaff phone for voice and a Three smartphone for texts (and data as Three have 3G coverage there, unlike O2).
So I think I'm going to have a dual SIM phone as before set up thus:
giffgaff SIM on one of their gigabags, normally a £5/month one. That gives me 500MB of data and I'm allowed to tether if I want to, which I do sometimes with my tablet. So I'll use that for data. I'll also use it for calling Beth on giffgaff1 (which will be free so long as we remember to re-dial every hour).
Family Mobile SIM where calls costs 8p/min voice, 4p/text, 5p/MB on a straight PAYG basis, no monthly fee. I'll use that for calls and texts to landlines and mobiles on other networks as it's cheaper than giffgaff and it also gives me the security of a second network as they use EE. This also means that if I'm desperate I can use them for data too as they're pretty cheap for that if you're only using it occasionally. No tethering though presumably (although it's not mentioned anywhere in their T&C either way).
Anyway, I'll mull this over some more tomorrow before I start spending any money.
---
Previous comments about this article:
On 20/03/14 at 5:10pm Paul wrote:

The Register covered this story today they report that:

Investors seem to have sunk over a million pounds into the company since its 2012 founding. There's no word on their prospects for recovery.

Ouch. That's going to hurt. On the plus side they have given me my porting authorisation code, so I'll be porting that number to Family Mobile shortly.
On 23/04/14 at 4:28pm Paul wrote:

A trip to Southwold this bank holiday weekend proved two things:
Using an MVNO based on EE was a good plan as an alternative to O2/giffgaff - I had excellent 3G coverage as opposed to borderline GPRS from O2.
Family Mobile wasn't the right choice at 5p/MB (I spent £1.40 over 4 days just doing some quick checking of weather/email etc).
However Asda Mobile offer exactly the same prices as Family Mobile but with the added option of what is effectively a £5 500MB gigabag in giffgaff terms. That's 1p/MB if you use it all so will be a better deal if we're away and in an area with poor O2 data coverage (like the Lakes).