Thatching - Week 2
28th August
Brian was on his own today, Tom being back at the farm preparing straw for the final assault on the ridge.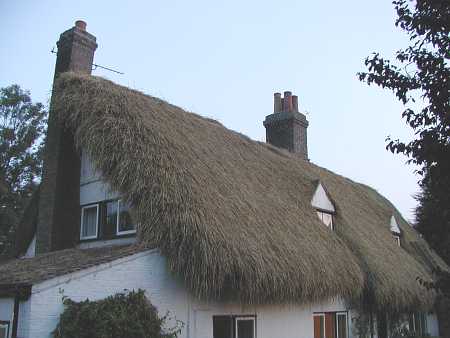 By the end of the day the front side of the roof was covered. (This picture taken at dusk, hence the poor contrast.)
29rd August
Today Brian and Tom have been working on the ridge.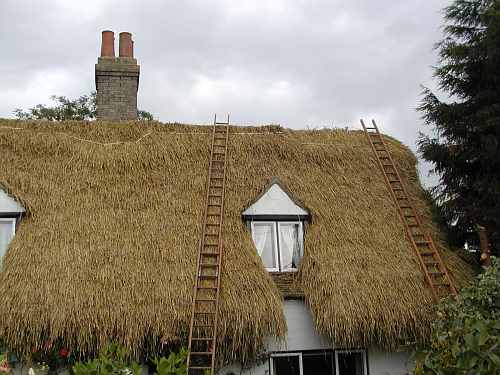 At first glance little has changed but when you look for closely you can see that the ridge has been built up and that some of the strapping which will hold it down is in place.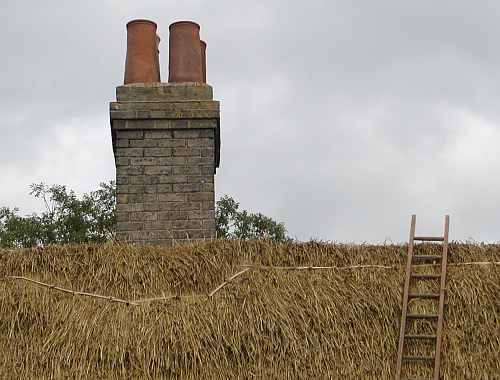 30th August
Brian and Tom spent the day working on the rear roof, which isn't being re-thatched.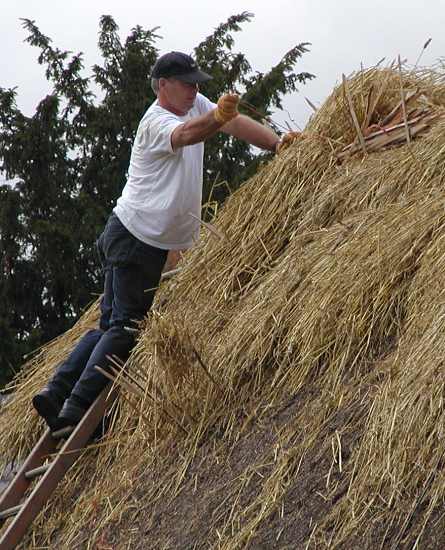 However it needed some maintenance and the ridge needed carrying over onto this side.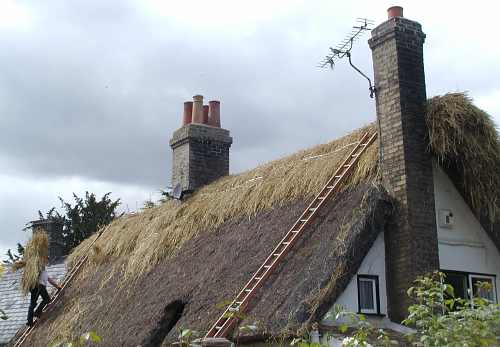 ---
Continue to week 3 ...