Paul Oldham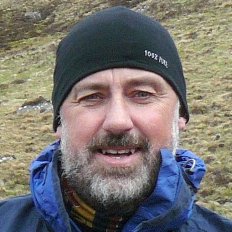 On the way up Stac Pollaidh, May 2009
Welcome to my web pages. You can find out all about me here and about Beth, my reason for living, here.
If you've ended up here because you want us to help you with mapping, Linux, or Net issues then you need the www.the-hug.co.uk web site.
You can also find me on Twitter, Flickr, facebook, Instagram, Google+, and about.me.
You can contact me:
at home by email as
at

work

by email as
by phone during working hours on 01223 863463 (yes, still a Cambridge number)
via WhatsApp to my mobile number ending 600
on Skype at paulatthehug by prior arrangement
to ask me a question on ask.fm ... I don't guarantee to answer it though
I use this
eBay Sniper
to win items more cheaply on eBay by sniping.
I recommend it. It's free to use.