Snetterton - June 2003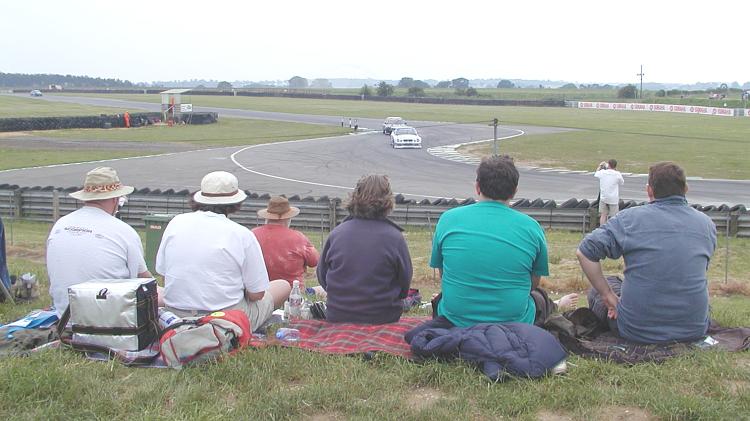 Here we all spending the day Snetterton for a BARC meeting. The two cars nose to tail through Russell are a 5.6l Mercedes CLK and an Escort Cosworth.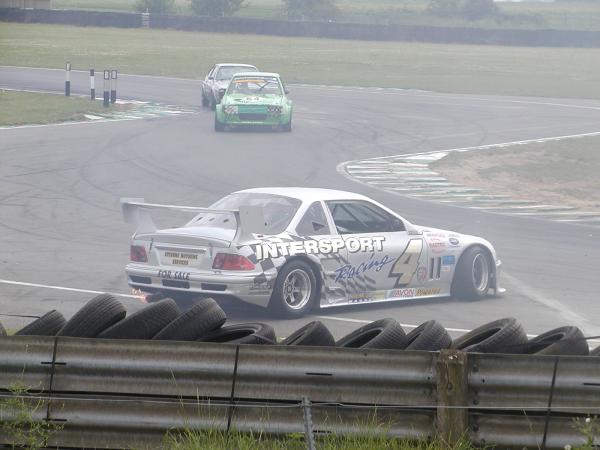 The Merc held off the Cosworth right up until the last lap when he came off worse in a clash at the first bend of Russell and ended up here ...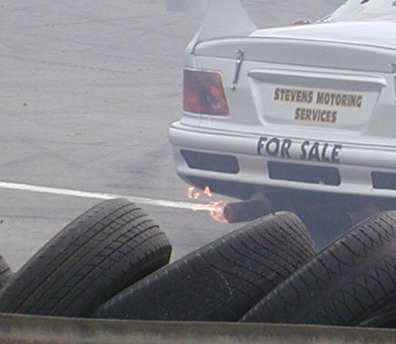 ... using up some spare petrol left in the exhaust! He didn't manage to restart and had to be towed away.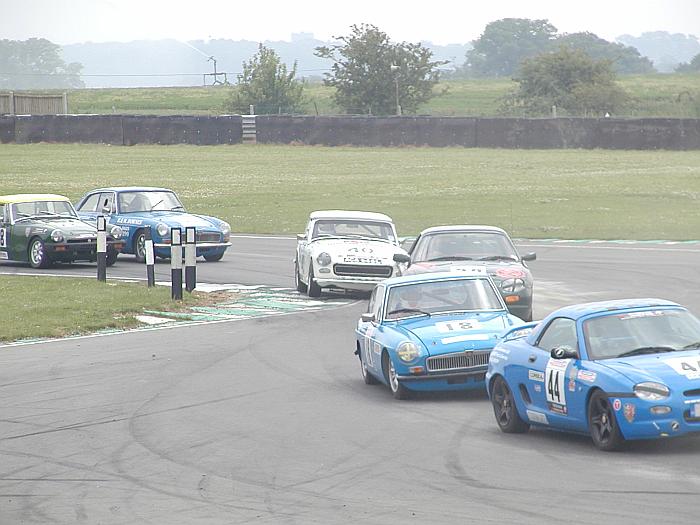 A swarm of MGs at Russell: how many cars can I get in one photo?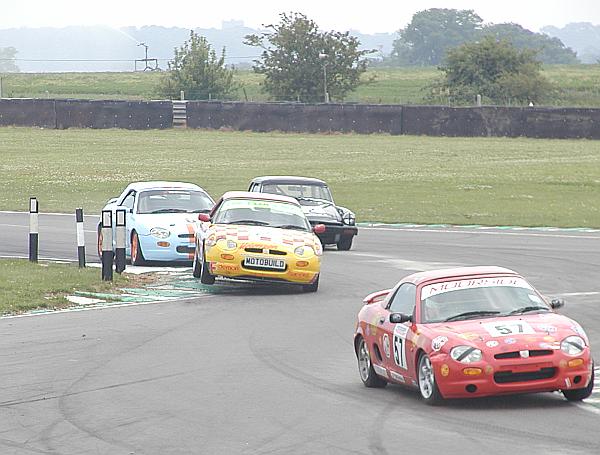 MGFs and an MGB fight it out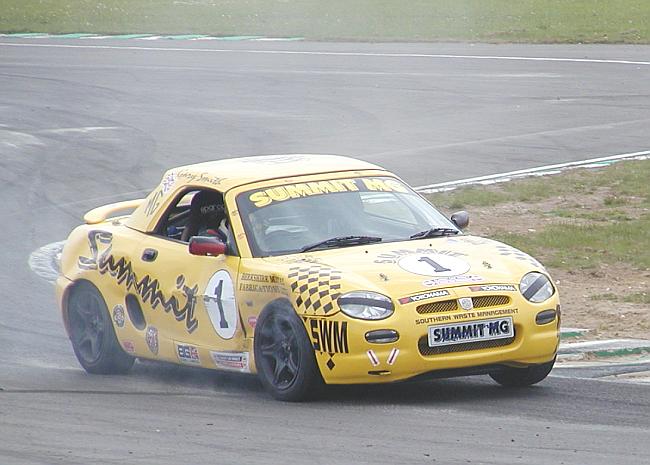 And this one came off slightly the worse later with the bodywork digging in to his front RH tyre, but he did make it to the end of the race despite the smoke every time he took a LH bend

Who's this birthday boy watching the racing?

AON Global GT Lights doing their stuff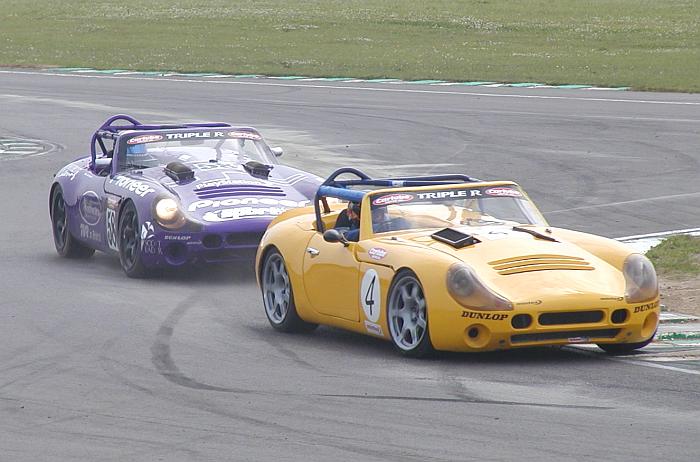 TVR Tuscans do battle

And one of them on a later lap who really doesn't want to be where he is. Everyone managed to avoid him until he could roar off to do battle again.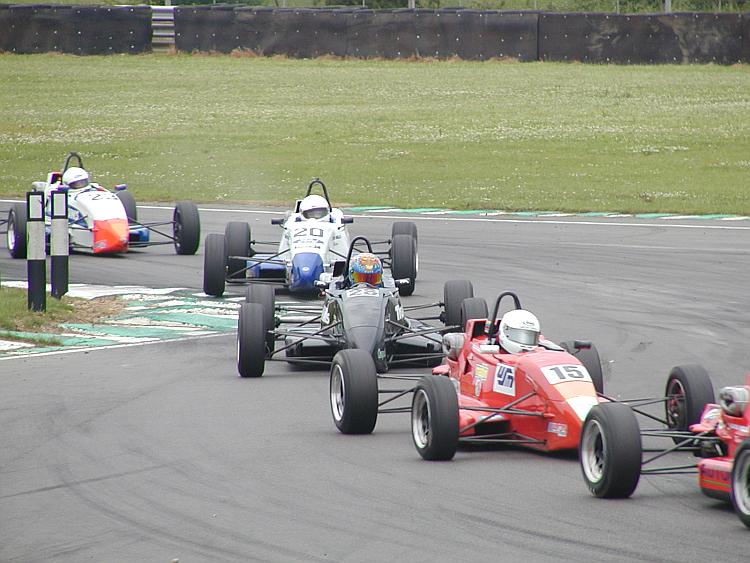 Formula Ford Zetecs process through Russell.