Thatching - Week 4
9th September
A dreadful day weatherwise, with rain which got progressively worse as the day went on. We got 3/4" before the day was out. Brian and Tom struggled on with the wire for a bit but were gone by lunchtime. I stayed in doors.
10th September
The final push. Putting up the rest of the wire.
Including a nice shot of Tom, who has been working hard but hasn't got caught in the lens often enough.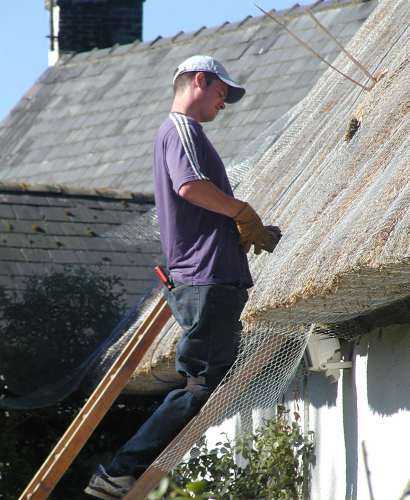 And cementing around the chimneys.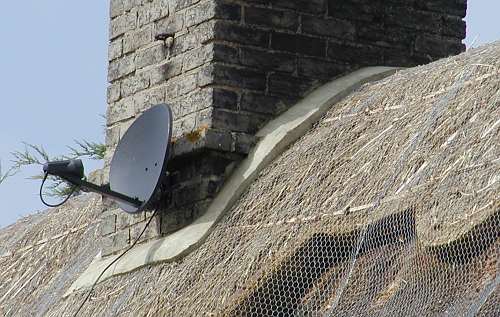 11th September
And by lunchtime today they were done and gone.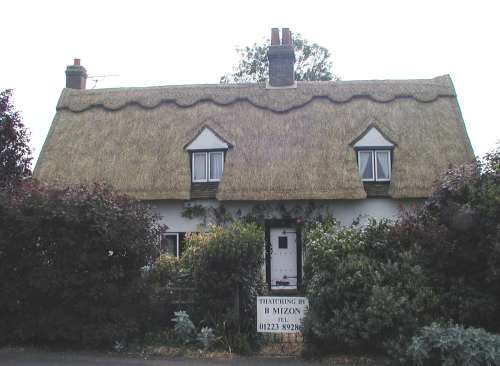 Compare and contrast with the picture from before they started.