About Me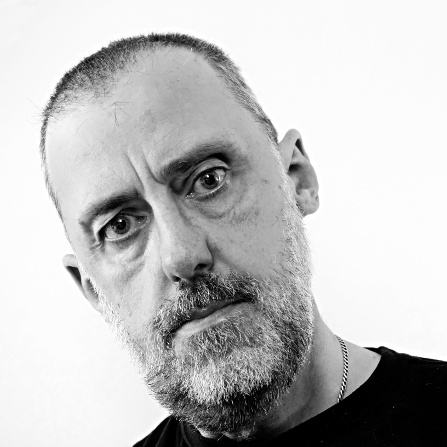 Me doing my Steve Jobs impression
Me
I'm 63, a tall 6'4"ish, once dark haired (now going gently grey and trimmed very short, much shorter than the photo above, which was taken a decade or more ago), trimly bearded, and otherwise generally hairy all over. Over the years I've acquired a number of "interesting" scars which I love showing people - you have been warned!
I'm left wing, green and libertarian, I don't like political parties much so historically I've stuck to single-issue politics. Disarmament and anti-apartheid in my youth, constitutional reform and human rights these days. I was involved with the "Make Votes Count" campaign which campaigning for proportional representation arising from the Jenkin's committee's proposals.
In 2016, after watching Cameron and Osborne's austerity programme destroying this country (aided and abetted until recently by the Lib Dems sadly) and having watched Corbyn return the party to being the one I remember liking I finally took the plunge and briefly became a card carrying member of the Labour Party.
That didn't last long though: the Labour party continued to spend more time arguing internally than being the opposition and in the meantime we moved to Scotland where there's a centre left party who are actually doing good things. So I'm now a proud member of the SNP and active in my local branch.

Beth and Christopher
My reason for living, Beth, is a woman of considerable individuality who I first met after chatting in the landies conference on CIX. Unfortunately I then lived in Yateley, in north east Hampshire and she lived 140 miles away in Ipswich (thus are the joys of seduction by email - in cyberspace it's not so much that no one knows you're a dog but that no one knows where you live!).
As a result of this we spent the first six months of our relationship fighting our way around London every weekend in our aging Land Rovers until I moved my job to Milton and Beth found a job in Cambridge.
I like playing with toys, as you'll see below, and I tend to drift from one interest to another fairly fast, discarding the things I don't enjoy. But the way I figure it I only pass this way once so I need to try as many things as I can in the time I've got.
And I'm an uncle too, let me introduce you to my nephew and niece. I am also an ordained minister in the Universal Life Church ... and you can be too, just hop over to their Web site and see!
Milton
For the next 19.5 year we lived in a house in Milton, a village just north of Cambridge (bought through Pocock & Shaw at that time the only Cambridge estate agents on the Net who knew how to read their mail!) and so we're now together all the time.

Our house in Milton
After being a couple for 9.5 years and living together for 9 we finally got married in August 2005. As you'll see from our wedding photos we did it in our own style.
I also got involved in local politics and local issues in Milton including setting up the Milton web pages. Through the contacts I made while setting that up and other events around that time I got interested in the parish council and I stood for the Parish Council in the last by-election and, having leafletted over three quarters of the village the night before the election, with the aid of my friends I won! In 2002 the council elected me as chairman, a job I did for two years but of it made me ill so I became vice-chairman in 2004, which was a lot less stressful but I finally stood down in May 2007 after 9.5 years on the council.
I also spent the first six months of 2007 leading the campaign to save Milton Country Park where we employed the Internet in ways that were pretty new at the time including having an online petition (self hosted) rather than on paper. We succeeded and, in retrospect, saving the country park is probably the most significant thing I've done for my community in my life.
Nairn
In the spring of 2016 we took the plunge and moved 500 miles north to Nairn, a seaside resort on the south side of the Moray Firth, fifteen miles east of Inverness and we're now happily embedded into our new community.
Anyway enough about me. If you've not fallen asleep already let's move on to the boring stuff. What I do for work and leisure.
Business
Until April 2002 I was the technical director and quality director of Business Analysis Ltd. They write and sell software for repair centres and their customers then included the likes of Siemens, Casio and the MoD. We did such a good job for Casio that they deified me.
My stroke meant that I needed to reduce the stress in my life so I left Business Analysis and I'm currently taking it easy, doing a little work for The Hug's web design business, and being careful not to overdo it.
Pleasure
I'm currently using a quad core Intel box with 8GB of RAM running Ubuntu Linux. These are just one part of the house network which consists of my PCs, Beth's PC, a variable number of laptops, and, sitting in the centre, an Ubuntu PC which acts as our fileserver and intranet web server. We're connected to the Net via our 60Mbps VirginMedia cable modem. We also have two dogs and an excellent burglar alarm!
Here on the Web I help maintain a set of pages for the village of Milton which takes up quite a lot of time keeping it up to date. I also develop web sites for money, mainly for not-for-profit organisations of various sorts. Many of these sites, including the Milton village site use Opus, a content management engine for content management which I developed in PHP.
I run a number of mailing lists and look after the the FAQ wiki for the cam.* newsgroup hierarchy.
All of these activities happen using our own domain the-hug.org which I bought Beth as a birthday present in 1999. (We also now own the-hug.co.uk, used for our company, and the-hug.net which is our colo server at Bytemark Hosting).
My other pleasures include:
Books - American cartoons (especially Doonesbury and Bloom County), UK & US contemporary novels, Terry Pratchett, detective novels (especially the Rebus series but I also like the american Kinsey Millhone and Stephanie Plum series of books) and auto-biography.
Dogs - our original dog was Tilly a boxer/border collie cross bitch. Of course she had her own Web page (how could you doubt it). She changed both of our lives. For me not least my forcing me to get up half an hour earlier in the summer so I could take her for her morning walk in the Country Park before breakfast, and in the winter she made sure I stopped work in the evening for her second walk. That in turn meant I got some exercise, got to see the park through the changing seasons, and as a result I learnt the names of the species of duck I see there, not to mention the deer. I've also got to know more Milton villagers.
Sadly Tilly died in September 2004 but her place in our hearts was taken by Jake, a pedigree border collie who kept us on our toes and needed even more walking than Tilly, which was no bad thing. Jake's end came very suddenly, as Beth explains in this obituary.
Now the cycle has begun again and we have Jack and Jessie, a pair of border collie X golden retrievers, rescue dogs again from Ireland via the Dogs Trust in Norfolk.
Radio - mainly BBC R4, and FiveLive although I also listen to Kiss FM, our regional yoof music station. I don't have a TV, not that TV Licensing believe this judging by the letters they send me.
Landies - we've both had a number over the years peaking at five, much to our neighbour's annoyance but we're now down to one, Big Blue, a 1980 LWB 2.6l petrol SIII Land Rover. It was an MoT failure which we re-built from the ground up. You can read about that here. It took us somewhat longer than we planned, not least because of my stroke but we finally got it on the road at Xmas 2003/4 and it took us around Scotland in Summer 2004.
Beer - I love well kept real ale, which is often hard to find these days but sadly since my stroke I don't get to drink much of it and you'll find me drinking no or low alcohol beer much of the time, especially German.
You'll not be surprised having read all of the above that we don't have a television (how do the rest of you find the time to watch it?). I also hate junk mail and being cold called but I do have some answers which you're welcome to share.