A couple of weeks ago I bought a Nikon D5100 body from MPB Photographic. I said at the time that although I'd got Beth's "kit" lens from the D60 on it, an 18-55mm1 F3.5-5.6 zoom I would probably buy something else for it for my birthday. The Nikon 18-200mm was the front runner.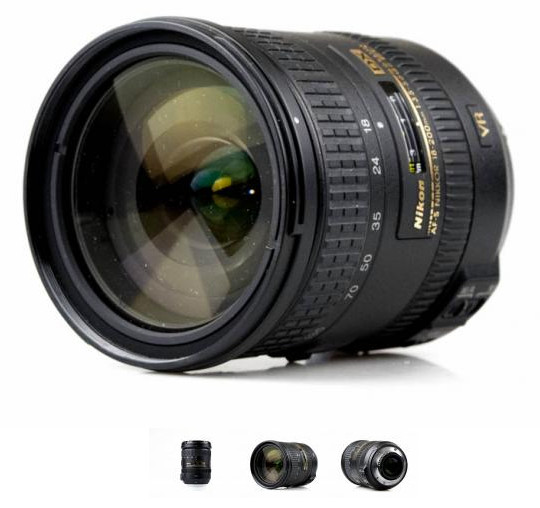 Well this came to pass somewhat sooner than I intended because I was looking on the MPB Photographic site again on Tuesday night and they had a Nikon AF-S 18-200mm2 f/3.5-5.6G IF-ED DX VR II at a good price. I'd been reading positive reviews of this lens as a very good general purpose lens with very little compromise across the range. And 18-200mm is a big range: from reasonably wide to quite seriously telephoto.
This was a mark II, at only about £30 more than a mark I from MPB (rather than the usual £100 or so)3. It's not hugely different to the mark I to be honest, it just has a zoom lock switch that lets you lock the zoom at 18mm to prevent "zoom creep" which apparently afflicted some people using the mark I.
Anyway having pondered overnight and decided I might as well get on with it while I had the chance I bought it yesterday morning and it arrived today4 and it's now on the front of the D5100 in place of the kit lens.
I've taken a few test photos and they seem just fine. The only drawback is that the lens, although barely longer than the 18-55mm when wound in, is significantly heavier (562.25g versus 203.4g) and that's quite noticeable when you're holding the camera: the centre of gravity is definitely forward of the body now.