| | | |
| --- | --- | --- |
| « | Wiblog - Paul's Wibblings | |
07/11/23
A friend of mine has been with her email provider since forever but they're now proving unreliable so she wants to move on and was asking for my thoughts so here goes. read more ...
14/03/23
So today we asked for our final dedicated host at Bytemark to be decommissioned and this seems like a good time to wibble a bit about the rise and fall of that company. read more ...
15/04/18
My friends on Facebook have probably already seen this tale but I'm posting this to my blog for Google's benefit primarily as it's a cautionary tale. read more ...
10/04/18
Today, a year and a half after we started hard filtering on SPF, a new problem: our mail server was rejecting genuine email from us because we had an SPF record. read more ...
19/11/17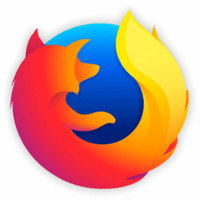 Release 57 of Firefox brings us what is essentially a whole new browser, faster and leaner; a quantum leap as it were, which I suppose is why they're calling in Firefox Quantum. read more ...
09/06/16
As we're in the process of selling our house in Milton we need a solicitor, so I Googled for "Cambridge Conveyancing Solicitors" and got three top results thus: read more ...
03/06/16
I dislike Facebook Messenger and I don't have it on my phone or tablet (not least because it's a processor and memory hog on Android). Nor do I have the Facebook app for the same reason, instead I use Face Slim, an unofficial app built around the mobile Facebook site which is both lightweight and works well. ... read more ...