I've only known Beth for nine and a half years and you know I never like to rush things but I finally got around to Doing The Right Thing this Spring by proposing and we got married last Thursday, 25th August at the register office at Settle in the Yorkshire Dales during a gang trip to Fawber Farm, our favourite destination in those parts.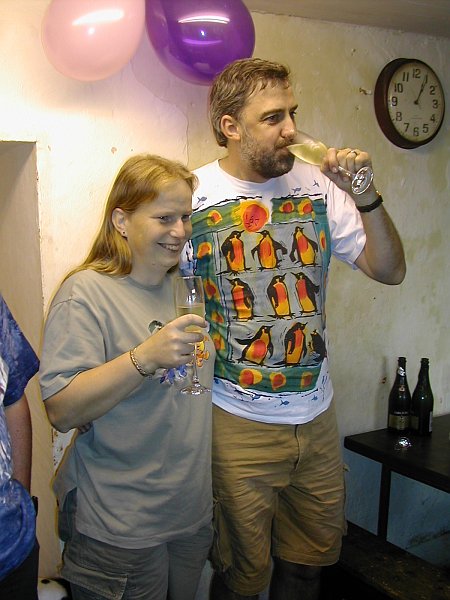 The eight people who were at Fawber with us by then: Hugo, Cindy, Brian, Steve, Erika, Ed, Juliet and Kitty attended along with our dog Jake and a few of our relatives (my parents, sister and one of my many aunts and Beth's Dad and partner). It being Fawber dress was extremely informal as the picture above shows with shorts, T shirts and hiking boots being the order of the day. (The Registrar wasn't phased by this at all: she's done weddings for people in full caving gear!)
An informal reception followed at the farm with indian food courtesy of the Leicester Sweet Centre and a wedding cake in the shape of a bear given to us by my sister.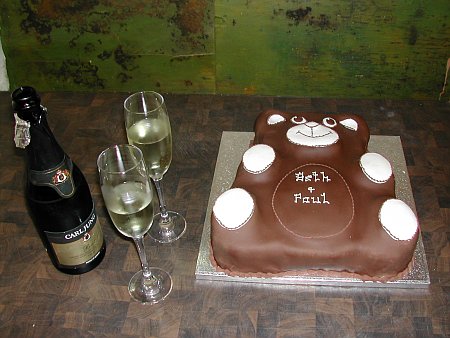 Thanks to Ed for providing these photos. Lots more photos can be found here.