| | | |
| --- | --- | --- |
| « | Another Lens - Postscript | » |
A few days ago I wrote about another lens which I'd bought on eBay. I concluded the post thus:
So £19.97 well spent methinks and I should be able to make a fiver back on the adaptor (and there's a good UV filter too) so the nett cost will be about £15 for a good little lens.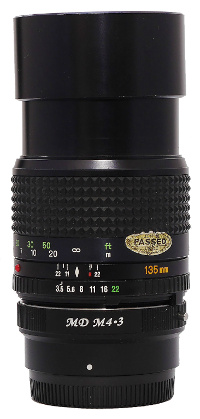 Well, I now have the final reckoning for that purchase and it makes (vaguely) interesting reading. The UV filter I sold to a fellow member of Milton Photographic Club for a fiver so that was a straight cash transaction.
The adaptor, and the M43 rear lens cap, went on eBay for an opening bid of £5. The adaptors sell for about about a tenner and that's without the rear lens cap, so I was hopeful I'd get some bids. I got two and it sold for £6.01. However I'd offered free postage and then of course PayPal and eBay wanted their cut too so the figures come out like this:
Lens purchase
+£19.97
Filter sale
-£5.00
Adaptor sale
-£6.01
eBay fee
+£0.95
PayPal sale
+£0.40
Carriage
+£3.90
Adaptor nett
-£0.76
Overall nett cost
+£14.21
So I did end up doing slightly better than I expected and for a lens which has turn out to really be a lot of fun to use (I'm currently using it more than my other new lens, the Sigma 19mm F2.8) I'm not complaining, but if it hadn't have been for that filter I wouldn't have done anywhere near so well as pretty much everyone except me benefited from the adapter sale.