The latest XKCD appeared online overnight claiming that the number of Google hits for "died in a blogging accident" was two.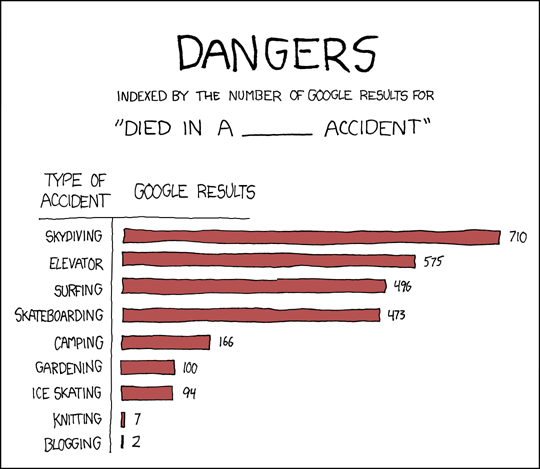 Unsurprisingly we're all blogging about it now and Google is going into a frenzy. Someone noted the total was up to 83 when he blogged it and it was up to 349 hits when I tried a few minutes ago and I'm about to add another.
Memes eh, doncha just love 'em.