You may remember me talking about OVIVO, a MVNO sitting on top of Vodafone whose model was to sell you a SIM for £15 and then give you 150 mins, 250 texts, and 500MB data a month for free in return for having to look at adverts for five seconds every ten five1 minutes while browsing.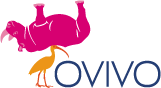 A bargain one might think, and indeed in some ways it has been. However the catches have turned out to be that:
Here in Milton Vodafone 3G coverage sucks (surprising really, given that we're so close to Cambridge and the Science Park). You have to go right down to the southern end before you get 3G. Inside Tesco, which is a bit of a Faraday cage, you don't get any coverage at all, not even voice2.
The "five seconds every five minutes" thing is a bit of an over-simplification. The clock only starts running when the page has loaded. Over 3G that's not a great problem. On flaky 2G it really is. So the mark space ratio ends up being close to 1:1 or worse.
In the four months I've been using them they've had a lot of outages. Last night's was the last straw:

At 2:40pm on the 6th September, we made you aware of an issue currently affecting customers on the OVIVO network that may impact your ability to use the calling and text messaging functions on your phone. At 2:30am, our engineers and network partner resolved this issue and brought the network back to full service.

So, conveniently, they didn't quite have a fault for a full 12 hours ...
Anyway that's it for me. I did say that if I got more than three months out of it I'd be in profit; well, I got four. I'm putting my spare giffgaff SIM back into my Desire HD today and going back to using £5/month 500MB "gigabag" and this OVIVO SIM can go in my old Defy when it comes back from being out on loan to a friend so it will still be of some service.
I'm sure this was ten minutes originally but it's definitely five now, and they say so explicitly on their site.
For comparison O2, as used by giffgaff, has 3G coverage right through the village and voice coverage right to the back of the store in Tesco.